Luxury Trees - Your contact No. 1 for bonsai nursery
Trees are the epitome of live. With a life span of up to 9 000 years, they outlast us human beings by far an therefore seem like imposing monuments, created by nature itself. And although it always stays at one place, a tree witnesses a lot throughout the decades. Hot summers, cold winters, stormy weather, earthquakes and floods cause that trees, similar to humans, are characterized by life, and this in a very individual way. To render this precious character and, besides, giving it an artistic note, is what bonsai nursery has set itself to do. But our job at Luxury Trees is not just about bringing the art of bonsai close to you. We also try to make our customers an active part of this unique homage to nature and its creation.
Becoming a bonsai gardener with Luxury Trees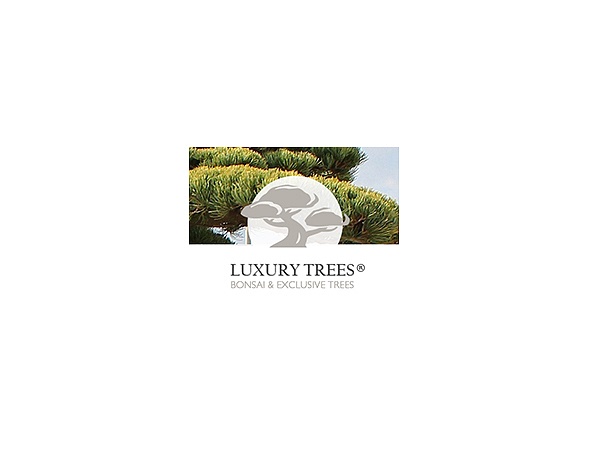 To rear trees in a nursery is a sophisticated craft per se. Anyway, every type of tree has different needs and requires conscientious care. If the tree moreover is a bonsai not only horticultural skills are demanded, but also a creative knack and a versed understanding of a wild-growing tree's peculiarities. Branches and roots must be laced and cut, so that the tree adopts an artificially aged look that seems like it developed under natural conditions. That's why a bonsai gardener has to be experienced in practical garden work as well as in abstract natural aesthetics. Above that the cultivation of a bonsai follows philosophical principles with long tradition, which need to be regarded, too.

Thanks to its long pedigree in cultivating and creating bonsais the bonsai nursery of Luxury Trees is at best skilled in all these talents. As leading expert for garden bonsais and exclusive garden trees in Europe, we know what it needs to shape the individual character of trees. Our nursery-based groundwork notably simplifies the care of arisen bonsais for garden owners, because a good breeding eases the conservation significantly.

So if you want to find a first-class bonsai to plant in your garden, our online shop is the right place to look for it. We also will be on hand, if you need competent advice for your bonsai selection, bonsai care and for garden designing with bonsais. If you wish you furthermore can make an appointment to look around on site in our bonsai nursery. Just plunge into the world of bonsai art with us and, with our support, become a bonsai gardener yourself without too much effort.
Important facts overview:
A bonsai gardener needs manifold skills in garden work and natural aesthetics
bonsai plants out of a bonsai nursery are a great help
Bonsai trees for every purpose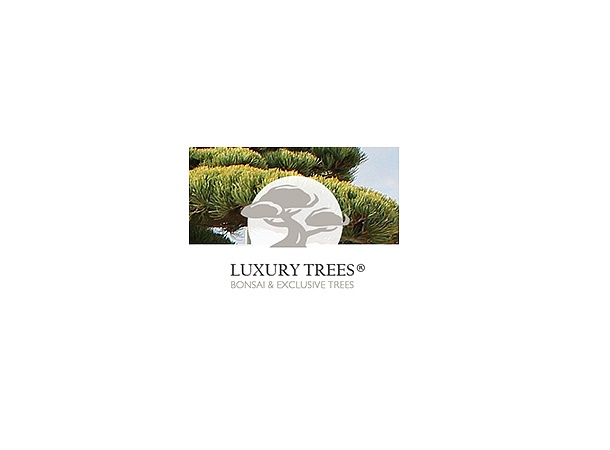 You want your bonsai to become a key eye catcher in your Asian garden concept? Or should the artistic tree maybe grace an exclusive pond or sitting place in your domestic haven? No matter for what purpose your bonsai is meant for, Luxury Trees has the fitting solution for your belongings, guaranteed. From impressive framed trees natively growing in Europe to traditional trees from the Asian home of bonsai nursery - at our place you'll find everything your bonsai heart desires.

Beyond that we offer you door delivery and send our perfectly cut trees in premium wood and metal tubs, so that you'll have no trouble with transporting. Appropriate bonsai scissors plus special fertilizer for supplying your selected tree sample with nutrients will be included in the delivery as well. If you besides need help with installing and nursing your bonsai, or are looking for support while designing a harmonious garden concept, we of course will be there for you, too.
Interested in solitary and shaped grove? - No problem
In addition to our variety of bonsai trees we also offer noble solitary trees and shaped grove in our nursery. They are suitable for a large number of garden concepts and not only cut a fine figure in Asian or rock gardens. Spheric, trapezial, cubic or pyramid style - at Luxury Trees you'll definitely find the grove cut you are searching for. Just visit our online shop and browse to your heart's content in our wide range.